Wanderlust-Lecture: Camino de Santiago
Lilly walked the Camino de Santiago after finishing her studies in Ilmenau. She will tell about her experiences in a Wanderlust-Lecture.
If you are interested and understand German:
Pass by: Wednesday, Nov 16, 7 pm at bc-Studentenclub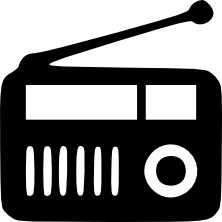 Radio International
Following up, we have something fine for your ears, like every Wednesday:
Radio International is our international radio show in cooperation with radio hsf. This week's guests are Nina and Ye-Yun, who will tell a lot about their home country Malaysia. After the talk, in the worldwide music programme, Benno will play some relaxed Celtic-Fusion for you, featuring The Olllam, Bagad Men Ha Tan, Mes Souliers Sont Rouges and others.
Tune in: Wednesday, Nov 16, 8-10 pm on 98,1 UKW or via stream on radio-hsf.de