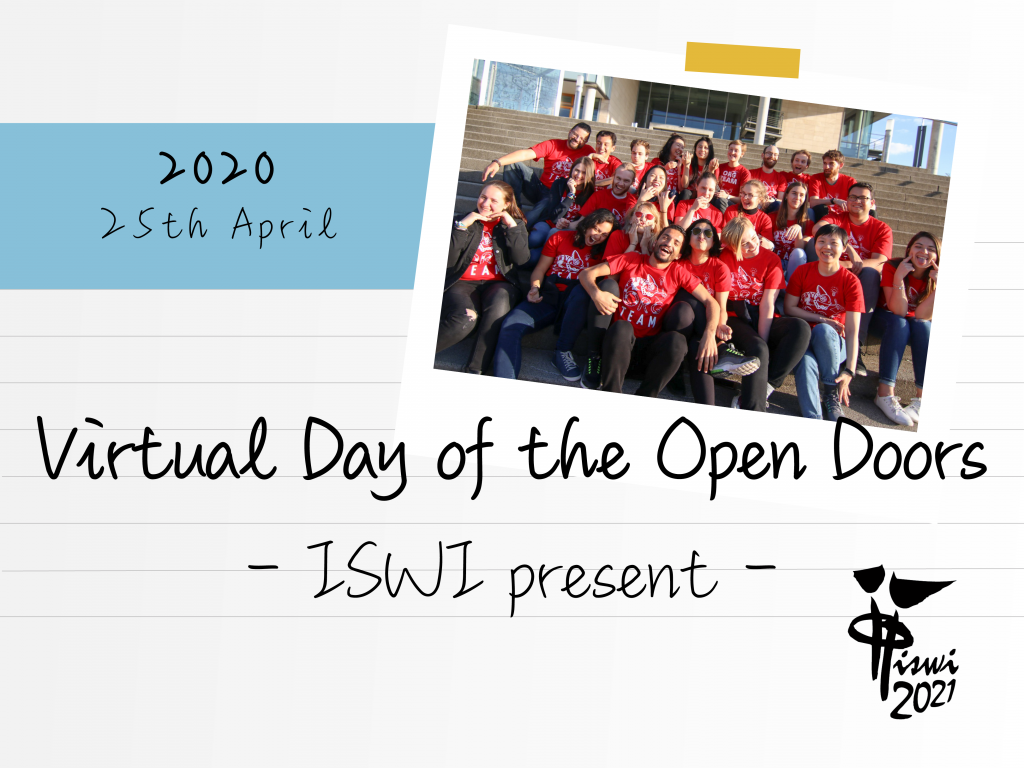 "ISWI" is the abbreviation for "Initiative Solidarische Welt Ilmenau" (Initiative for a World of Solidarity Ilmenau). We are a student association, which was founded by students to foster tolerance, understanding among nations and an international attitude.
Our biggest project is the "International Student Week in Ilmenau" (shortened also "ISWI").
Compared to similar projects, our international student conference is the biggest one in Germany. It takes place every second year at the "Technische Universität Ilmenau" (Ilmenau University of Technology).
During the 10 days of ISWI, young people from all over the world with different cultural backgrounds will get to know each other and share their points of view. The purpose of the intercultural dialogue is to improve tolerance and open-mindedness among guests and local people.
Do you want to know more about the different departments of ISWI2021?
>> Join our Open Day Webinar at TU Ilmenau's open day <<
(Saturday, April 25, 2020, from 10:00 a.m. to 2:30 p.m.) and the link will be announced here soon.