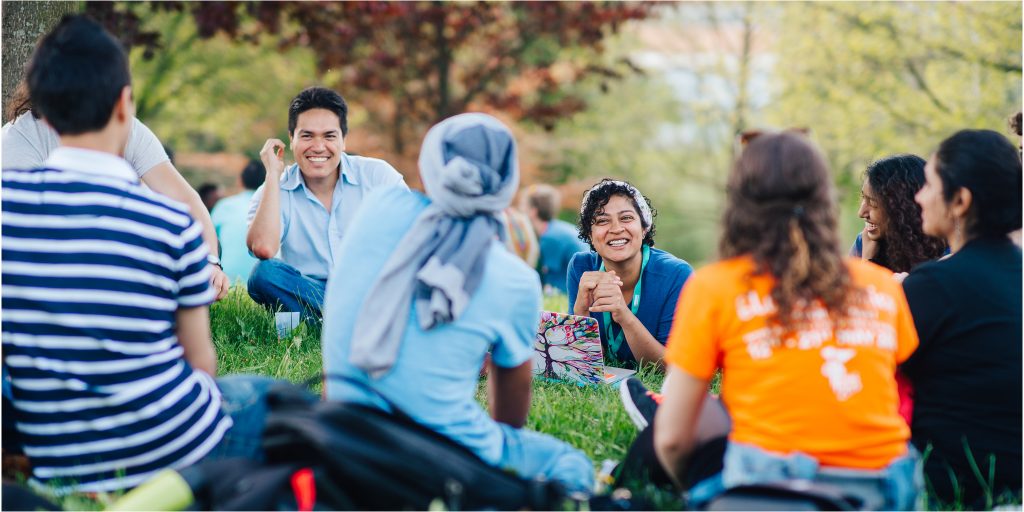 You want to get to know ISWI e.V. and it's projects?
You want to be part of the second biggest international student conference in Europe?
Then drop by ISWI office and get to know us. We look forward to meeting you!
When you want to know what you can do within ISWI e.V. you can click on the following symbols. They will give you further information:

ISWI is the largest student conference in Germany of its kind. 350-400 students from all over the world come to Ilmenau to discuss the main topic of each respective ISWI. At the same time, ISWI is the cultural highlight of the town of Ilmenau.
There are many tasks and possibilities, to frame the week:
– thematic programme
– cultural programme
– finances
– people
– press & public relations
– design
– IT
– catering
– materials & infrastructure
– logistics
If you'd like to receive more information, please click here.



The refugee network helps new citizens of Ilmenau with administration & daily life. We would be happy for support at:
– language (translation, German classes)
– events for intercultural exchange (brunch, summer festival, afternoon games, …)
– sports (courses, hiking, cycling, …)
– coordination (help in organising the structure of the network, application for finances, …)
You can find further information here: refugees.iswi.org

The conference itself needs funding. In this department, you can make dreams come true :-):
– writing the project description
– creating a cost plan
– coordination of expenses
– aquisition of funding (applications for funding)
Would you like to become a finance pro, make dreams come true and make the biggest event of Ilmenau possible? Then get in touch with us!

When organising so many projects, we also need an IT infrastructure which helps us. There are various interesting fields and possibilities, how to simplify the project organisation:
– homepage (wordpress)
– infrastructure (wiki, cakePHP, ownCloud, ISWI office pcs, …)
– programming of our event management system

Also the contact to press and the outside world is important for the association. At ISWI e.V. you can:
– learn how to write press releases
– gain experiences at managing different social media channels
– become the spokesperson who is in contact with press
Interested? Then get in touch with us.

Here you can develop your skills with design software and unleash your creativity:
– design for the International Student Week in Ilmenau (poster, conference wrist bands, t shirts, programme booklet, …)
– InDesign/Photoshop/GIMP/Inkscape…
– create a banner / decoration …
When you're interested, feel free to contact us